Have You Seen Our Latest Ads?
92.3 The Fan with Andy Baskin
Smylie One Evergreen Spectrum Commercial
Smylie One Heating Commercial
Smylie One Plumbing Commercial
Your Source for Heating, Cooling & Plumbing Tips
Home maintenance doesn't have to be boring.  We're here to bring you all the tips and tricks to make your home more comfortable, reliable and energy efficient.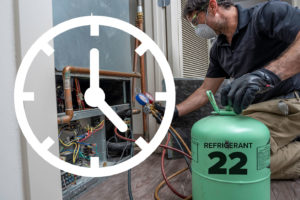 In January of 2020, the Environmental Protection Agency ruled that R22, or freon, was to be phased out of the HVAC industry due to its
Read More »
We've all been in the same situation. You're doing the dishes after a large meal. The dishes are stacked up in the kitchen sink and
Read More »